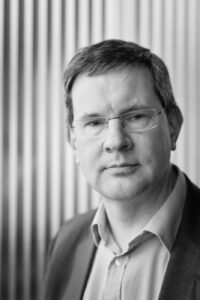 After a flurry of posts last year, we have been a bit quiet on this blog recently. That's not because the project hasn't been making progress  - quite the contrary.
We have had a frenetic few months as we got ever closer to a very hard deadline, which we finally reached at midnight last Saturday. That's when our contract with our old IT provider came to an end, so today is the first working day standing firmly - and solely - on our own two feet.
The new world
Looking back, it's amazing how far we have come. A year ago, there was a tiny project team with an ambition out of all proportion to its size. Today the team has grown, but so has the ambition and so has what we have delivered. So far we have brought 2,200 people - from DCMS and the Crown Commercial Service, as well the Cabinet Office itself - into the new world, with another thousand or so to go who are due to migrate from other systems.
We are not yet at the end, and there is plenty more we want and need to do, but 31 January had always loomed as a significant date from those early days, and we shouldn't go past it without marking the enormous feat of having got here in good order. There have been times along the way when it seemed possible that we would not have everything ready for the big switch off, but obstacles have been overcome (or circumvented) through ruthless focus, relentless hard work and sheer bloody determination.
IT which is a pleasure to use
I am proud of - and in awe of - the team that has made it happen. They have delivered IT which is a pleasure to use, without a shadow of doubt the best I have had in my working life. We have modern, lightweight, laptops. We have pervasive high capacity wifi. We have applications and data in the cloud, easily found and easily shared. It's better, faster and cheaper.
But they haven't just delivered a new system, they have also delivered an idea, and in some ways that's even more important. We have held on to some really important principles through challenges when it would have been easier to let them go: we are treating users as adults who are responsible and should make choices for themselves, we have kept and paid forward a modular approach at every level - technical, commercial, and business - which means we will sustain the hard earned flexibility we have acquired. And we have set an example of what can be done with the right attitudes and the right approach which others will be able to learn from and build on.
Improving the way we work
Looking back at some of the early posts on this blog brings that out really clearly. We set clear design principles, and we have  kept to them. We spent a lot of time understanding users' needs, and we have done our best to meet them. We were clear from the outset that this was a project to improve the way we work, and I can already see many people starting to work very differently from the way they used to.
There is still much to do, of course. We have completed two big migrations, but there are others to come. We have yet fully to deliver and embed the flexibility and responsiveness of service delivery we aspire to. We are approaching another immovable deadline for migrating mobile devices. We are not quite out of the woods on some of our bespoke business applications. We are not yet at the end - but the way ahead is clear.
There is also still a lot more to tell. We'll be sharing more on this blog about what we've done and why over the coming weeks, as well as starting to publish some of the measures which tell us how well we are succeeding.
Follow Stefan on Twitter.