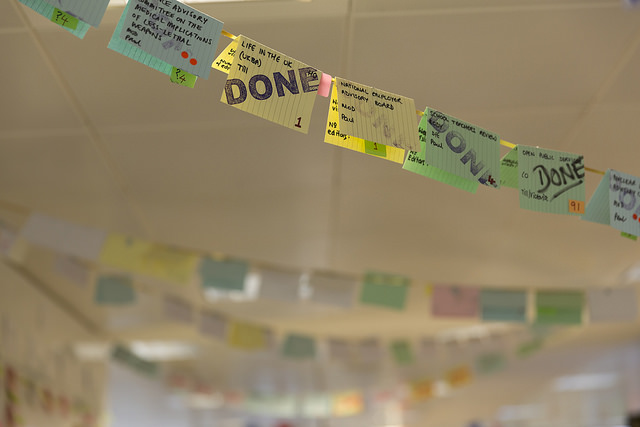 Part of developing technology at least as good as you have at home is bringing top digital and technology talent back into the Civil Service to iterate and continually improve.
We are creating a new, ground-breaking digital and technology team within the Cabinet Office and this is a chance to get involved right at the start.
The new department will be made up of five teams:
Digital engagement: like a mini-GDS, this team will support the Digital Leader to make sure the centre of government is driving the digital-first agenda internally. Some areas are already world-leading, like the Open Policy Making team. Others are a trickier challenge: how do you digitise the Honours system, a process that has been in place for nearly a century? How do you bring digital capabilities to the National Security Secretariat? How would you identify ways the Deputy Prime Minister can use digital capabilities to better collaborate with peers?
Delivery: getting the digital and technology ideas delivered fast using agile and a focus on user research
Architecture: deep technical expertise across the range of digital and technology services. We are looking for the best network architects, cloud application specialists and more.
Service operations: ensuring all of our critical digital and technology services are up and running to support the centre of government.
Business operations: managing our suppliers, ensuring we're compliant with freedom of information requests and managing our cyber security.
We have a number of vacancies available across various disciplines, so here are some handy tips to help you apply.
Finding the right role
We're looking for talented, passionate and enthusiastic individuals who are excited by the challenge of delivering digital & technology services.
There will be a number of opportunities available and will be recruiting for various roles in the following teams:
-Digital Engagement
-Delivery
-Product & Architecture
-Service Operations
-Business Operations
 If at any point you have any questions, please feel free to contact our Internal Recruitment specialist brett.johnson@cabinetoffice.gov.uk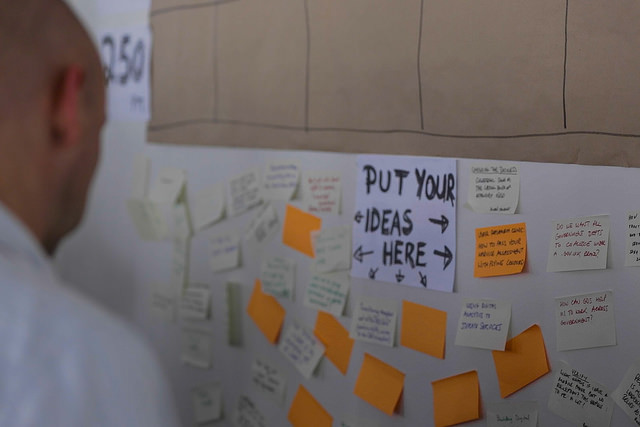 You've identified a role - what's next?
Here is a link to the Civil Service Job Board.
(Please bear with us. We're working towards making this hub more streamlined.)
You'll have to register with your email address if you haven't previously applied for a position with us.  Once registered, you will be required to provide your basic contact details and your national insurance number - so make sure you have this info handy.
Thereafter you will find a step-by-step guide of how to apply where you will be asked to upload your CV, a statement of suitability and complete a guaranteed interview form and diversity questionnaire.
Equal opportunities
The Civil Service is an equal opportunities employer so you'll be asked for personal information about your gender, nationality, ethnic group, disability, age, religion and sexual orientation.
These answers will be confidential and won't be seen by anyone looking at your application.
If you'd prefer not to answer some or all of these questions, you can select the 'prefer not to say' option.
Your CV and statement of suitability
You will have to upload your CV and a statement of suitability, to show how you meet the selection criteria and have the skills needed for the role.
 You will be assessed on the information you provide and marked against the core competencies and skills that are required.
 This is your chance to show off, so please don't be shy!
Eligibility and previous Civil Service employment
These are a series of straightforward multiple choice questions, and should be very brief unless you're a Civil Servant, or have been one in the past.
Guaranteed interview scheme
You'll be asked questions on whether you are disabled and meet the minimum criteria for the post.
If you qualify you will be invited to an interview under the guaranteed interview scheme.
Declaration under the rehabilitation of offenders act
You will have to answer some questions on whether you have a criminal record. Answering 'yes' won't necessarily rule you out for the role.
And finally…
If nothing takes your fancy at first, be sure to have a look at the Civil Service Jobs website at a later date.
We will be advertising for more posts, so don't miss out on future possibilities, even if the current roles don't appeal.
Beyond that, all that remains to say is 'Good Luck'!