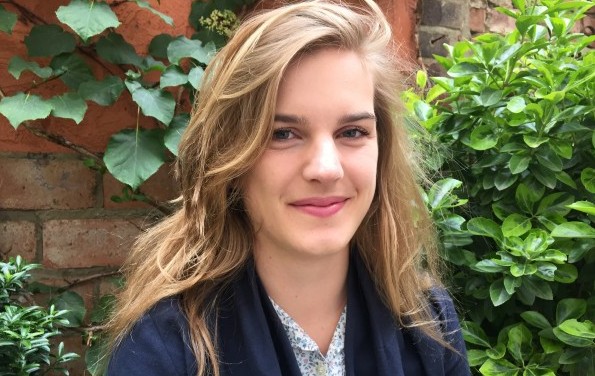 Anna Wojnarowska is a User Researcher at the Government Digital Service, part of the Cabinet Office. Here she talks about the part user research can play in technology projects and her conclusions from the recent Cabinet Office Technology Transformation programme.
Technology transition is currently a core focus of many government departments.
Big IT contracts are coming to an end and projects such as the Cabinet Office Technology Transformation programme prove that it is possible to do things differently - by focusing on user needs, prioritising smaller, shorter contracts and looking into broader change strategy.
Such projects provide great opportunities for user researchers:  delving into the current technology set-up in a Department and trying to come up with solutions to make it better is fascinating and can be very productive for the technical teams.
When approaching a technology transition project, there are usually several overarching aims such as:
Making a department's IT better: "We will replace old tools with new ones"
Increasing people's mobility: "We will allow people to be more mobile"
Giving people new devices: "The new tools will be very good"
As a user researcher, it is my role to  challenge these statements and get everyone to look more broadly and deeply at what it is that we are trying to achieve. So my advice to a team might be to:
Look holistically rather than locally
Focus on flexibility rather than mobility
Invest time into understanding what tools can help people develop their skills and competencies
Look holistically
Government departments often work together - on developing policies, implementing reforms and conducting day-to-day business.   When looking at transforming one organisation, you should take into account the consequences for the other government departments and also non government bodies (frequently involved in what the government does). Identifying and mapping collaboration ties across the government and outside of it should eventually lead to creating cross-government platforms that enable people to work together as one - rather than as many separate entities.
Mobility vs. flexibility
At work people can be mobile in many different ways. They can move between different locations; work while walking, while standing, move around the country to visit various  sites and/or participate in conferences abroad.
All of the above assume a certain degree of mobility but have varying implications on what tools people are (or should be) equipped with. Analysing these contexts and thinking about what new activities/environments  might emerge in the future can support people in becoming better in what they do and how they do it. It is not the increased mobility itself that should be the ultimate goal but flexibility - allowing people to work how they want and where they want.
Invest in developing competencies
The Civil Service has been equipped with outdated technology for a long time and this has  has been impacting the way people work.
Now, the promise of being provided with something modern, shiny and innovative sounds exciting. Features such as online collaboration, device customisation and freedom in choosing appropriate applications to work with seem like obvious changes to be made during a technology refresh and an easy "win". However  these tools can also empower people to develop new skills, discover new talents and provide an opportunity to work how they want. The core of the project should not be the device, but what it does, the potential it can unlock and the transformation it can bring to the way people and the organisation work.
Analysing current gaps in experience, addressing it with a carefully crafted solution and investing in training and support during and after the transition is necessary for people to benefit from the transition so that they can grow as employees and feel empowered by the tools around them.
Looking at the whole government picture holistically, reflecting on different contexts of working and looking into how and what competencies can be developed among our staff can lead to a successful transition.  One that not only delivers good devices but provides space for culture change. That way users can flexibly design the way they work and be more in control of the information they handle.
Follow Anna on Twitter and don't forget to sign up for email alerts for the Cabinet Office technology blog.