We asked Nick Starkey, who heads up the Sector Support Team in the Office for Civil Society, to share his thoughts on the new Cabinet Office technology service.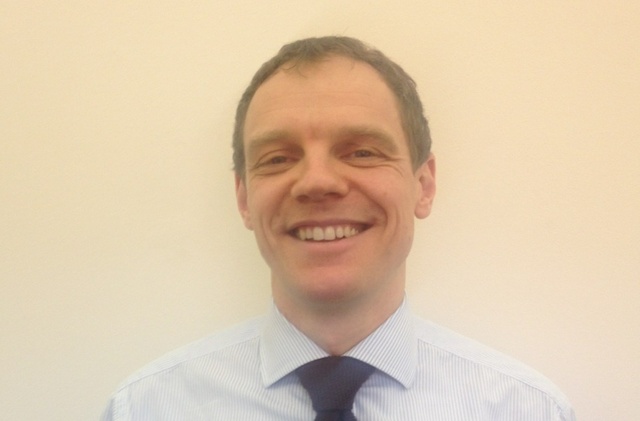 The new technology in Cabinet Office is shaping up to be really great.
We're now kitted out with new, lighter, faster laptops and our mail and documents are all in the cloud.  The result is that when I am out and about, I have everything available to me that I have in the office.
That's changing how I work.
Away from the office
I work in Whitehall supporting the voluntary sector.  On my way to an event with voluntary sector stakeholders in Birmingham recently I was able to edit a shared document and my colleague had accepted or rejected the changes before I'd got off the train.  (In the 'old world' I might have worked on a document I had saved in my laptop, but with much to-ing and fro-ing with email attachments and version mix-ups - working on a shared document is much more satisfactory.)
Once there I made notes as I went and shared them with colleagues back in the office there and then.  I updated my Workflowy app (an online To Do list, a bit like Trello) as thoughts occurred, and then when someone mentioned a report I hadn't seen I downloaded it as they spoke, and saved it in the same folder I use when in the office.
On another occasion, I arranged a meeting with someone I'd met at the conference, and as we ended our conversation I quickly e-mailed a colleague with a thought that they had planted in my head.
Of course, I could have scribbled all these things down and typed them up and actioned it later – but I know from experience I probably wouldn't have done, or not all of it.  Some of this has been technically doable for some time - but it is only transformative when it works without a struggle.
Hangouts
Later, after the meeting, when a colleague back in London wanted to speak, I clicked on the Hangout icon and she appeared on the screen, and we talked face to face via my laptop - I wouldn't have bothered trying a video conference call on the old system because it was simply too unreliable and cumbersome.
Technology transformation is tricky of course. Just now, not everything works for everyone all of the time. For example, getting fully functioning kit, support and skills to my regional team is a challenge.
But the new IT team has worked hard to help, and as an early adopter I am comfortable with the idea that it won't be perfect first time, but we'll experiment, find out how it works in practice, and improve as we go along.
It is certainly already better than what we had, and I'm not for going back!
Don't forget to sign up for email alerts for the Cabinet Office technology blog.